In My Mailbox

is a weekly meme hosted by Kristi at
The Story Siren
where you can talk about the books you bought or received this week.
Bought: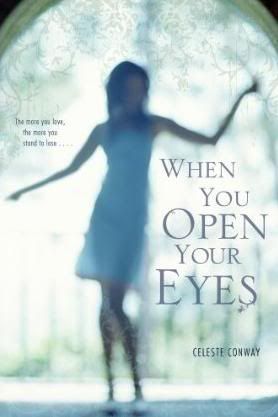 When You Open Your Eyes by Cecily Conway
(Amazon |
Goodreads
)
Tessa is in love with Lucien, the son of a European diplomat. He's French and sexy and artistic. With him, she realizes how naive and American she is, and just how alive she can feel.
But Tessa's father forbids her to see Lucien. So they meet in secret, which makes their relationship feel all the more exciting.
The harder Tessa falls for Lucien, the more volatile he becomes. Suddenly it's not just their relationship that's breaking the rules—Lucien knows no boundaries. And Tessa must figure out how far she'll go for Lucien…before there is no turning back.
I haven't heard all that much about this one, but it sounds great, right up my alley!
We'll Always Have Summer by Jenny Han
(Amazon | Goodreads)
It's been two years since Conrad told Belly to go with Jeremiah. She and Jeremiah have been inseparable ever since, even attending the same college-- only, their relationship hasn't exactly been the happily ever after Belly had hoped it would be. And when Jeremiah makes the worst mistake a boy can make, Belly is forced to question what she thought was true love. Does she really have a future with Jeremiah? Has she ever gotten over Conrad? It's time for Belly to decide, once and for all, who has her heart forever.
This series is so cute and fun, and I'm excited to read the last installment!
Please Ignore Vera Dietz by A.S. King
(Amazon | Goodreads)
Vera's spent her whole life secretly in love with her best friend, Charlie Kahn. And over the years she's kept a lot of his secrets. Even after he betrayed her. Even after he ruined everything. So when Charlie dies in dark circumstances, Vera knows a lot more than anyone—the kids at school, his family, even the police. But will she emerge to clear his name? Does she even want to?
I can't believe I've never read an A.S. King book. I've heard so many amazing things about her books, especially this one, so I hope I'll like it as much as everyone else did!
What did you get in your mailbox this week?