Bookish Anticipation is a feature I do every once in a while to spotlight future releases I'm excited for. It was inspired by Breaking the Spine's Waiting on Wednesday. You can check out more of my Bookish Anticipation posts
here
.
I Was Here by Gayle Forman
Release date: January 27th 2015
When her best friend Meg drinks a bottle of industrial-strength cleaner alone in a motel room, Cody is understandably shocked and devastated. She and Meg shared everything—so how was there no warning? But when Cody travels to Meg's college town to pack up the belongings left behind, she discovers that there's a lot that Meg never told her. About her old roommates, the sort of people Cody never would have met in her dead-end small town in Washington. About Ben McAllister, the boy with a guitar and a sneer, who broke Meg's heart. And about an encrypted computer file that Cody can't open—until she does, and suddenly everything Cody thought she knew about her best friend's death gets thrown into question.
Not Otherwise Specified by Hannah Moskowitz
Release date: March 3rd 2015
Etta is tired of dealing with all of the labels and categories that seem so important to everyone else in her small Nebraska hometown.
Everywhere she turns, someone feels she's too fringe for the fringe. Not gay enough for the Dykes, her ex-clique, thanks to a recent relationship with a boy; not tiny and white enough for ballet, her first passion; and not sick enough to look anorexic (partially thanks to recovery). Etta doesn't fit anywhere— until she meets Bianca, the straight, white, Christian, and seriously sick girl in Etta's therapy group. Both girls are auditioning for Brentwood, a prestigious New York theater academy that is so not Nebraska. Bianca seems like Etta's salvation, but how can Etta be saved by a girl who needs saving herself?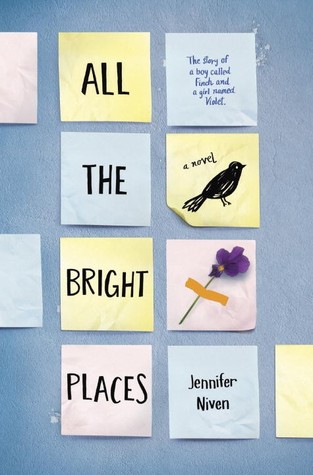 All the Bright Places by Jennifer Niven
Release date: January 6th 2015
Theodore Finch is fascinated by death, and he constantly thinks of ways he might kill himself. But each time, something good, no matter how small, stops him.
Violet Markey lives for the future, counting the days until graduation, when she can escape her Indiana town and her aching grief in the wake of her sister's recent death.
When Finch and Violet meet on the ledge of the bell tower at school, it's unclear who saves whom. And when they pair up on a project to discover the "natural wonders" of their state, both Finch and Violet make more important discoveries: It's only with Violet that Finch can be himself-a weird, funny, live-out-loud guy who's not such a freak after all. And it's only with Finch that Violet can forget to count away the days and start living them. But as Violet's world grows, Finch's begins to shrink.
I'll Meet You There by Heather Demetrios
Release date: February 3rd 2015
If seventeen-year-old Skyler Evans were a typical Creek View girl, her future would involve a double-wide trailer, a baby on her hip, and the graveyard shift at Taco Bell. But after graduation, the only thing standing between straightedge Skylar and art school are three minimum-wage-months of summer. Skylar can taste the freedom—that is, until her mother loses her job and everything starts coming apart. Torn between her dreams and the people she loves, Skylar realizes everything she's ever worked for is on the line.
Nineteen-year-old Josh Mitchell had a different ticket out of Creek View: the Marines. But after his leg is blown off in Afghanistan, he returns home, a shell of the cocksure boy he used to be. What brings them together is working at the Paradise—a quirky motel off California's dusty Highway 99. Despite their differences, their shared isolation turns into an unexpected friendship and soon, something deeper.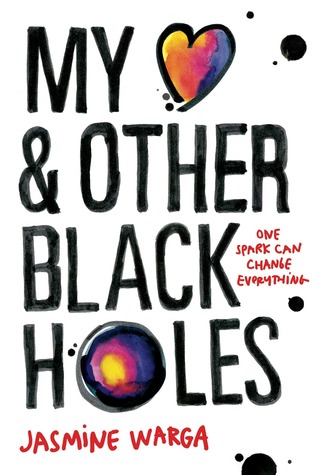 My Heart & Other Black Holes by Jasmine Warga
Release date: February 10th 2015
Sixteen-year-old physics nerd Aysel is obsessed with plotting her own death. With a mother who seems scared of her, classmates who whisper behind her back, and a father whose violent crime rocked her small town, Aysel's ready to turn her potential energy into nothingness.
There's only one problem: she's not sure she has the courage to do it alone. But once she discovers the website Smooth Passages and its section called Suicide Partners, Aysel's convinced she's found her solution. Better yet, a boy with the username FrozenRobot (aka Roman), who's haunted by a family tragedy, is looking for a partner.
But as their suicide pact starts to become more concrete, Aysel begins to question whether she really wants to go through with it. Ultimately, Aysel must choose between wanting to die or trying to convince Roman to live so they can discover the potential of their energy together. Except that Roman may not be so easy to convince.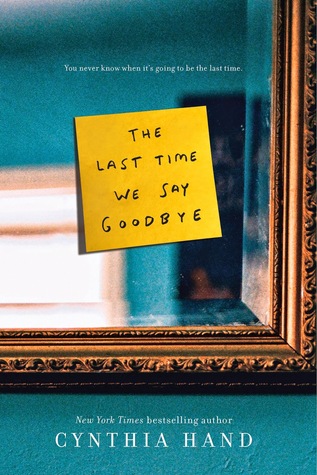 The Last Time We Say Goodbye by Cynthia Hand
Release date: February 10th 2015
The last time Lex was happy, it was before. When she had a family that was whole. A boyfriend she loved. Friends who didn't look at her like she might break down at any moment.
Now she's just the girl whose brother killed himself. And it feels like that's all she'll ever be.
As Lex starts to put her life back together, she tries to block out what happened the night Tyler died. But there's a secret she hasn't told anyone-a text Tyler sent, that could have changed everything.
Lex's brother is gone. But Lex is about to discover that a ghost doesn't have to be real to keep you from moving on.
What releases are you anticipating this week?