Bookish Anticipation is a feature I do every once in a while to spotlight future releases I'm excited for. It was inspired by Breaking the Spine's Waiting on Wednesday. You can check out more of my Bookish Anticipation posts
here
.
Suicide Notes from Beautiful Girls by Lynn Weingarten
Release date: July 7th 2015
They say Delia burned herself to death in her stepfather's shed. They say it was suicide.
But June doesn't believe it.
June and Delia used to be closer than anything. Best friends in that way that comes before everyone else—before guys, before family. It was like being in love, but more. They had a billion secrets, tying them together like thin silk cords.
But one night a year ago, everything changed. June, Delia, and June's boyfriend Ryan were just having a little fun. Their good time got out of hand. And in the cold blue light of morning, June knew only this—things would never be the same again.
And now, a year later, Delia is dead. June is certain she was murdered. And she owes it to her to find out the truth…which is far more complicated than she ever could have imagined. 

Not After Everything by Michelle Levy
Release date: August 4th 2015
Tyler has a football scholarship to Stanford, a hot girlfriend, and a reliable army of friends to party with. Then his mom kills herself. And Tyler lets it all go. Now he needs to dodge what his dad is offering (verbal tirades and abuse) and earn what his dad isn't (money): He needs a job. It's there that he reunites with Jordyn, his childhood best friend, and now the token goth girl at school. Jordyn brings Tyler an unexpected peace and, finally, love. But with his family in shambles, he can't risk bringing Jordyn too deeply into his life. So when violence rocks Tyler's world again, will it be Jordyn who shows him the way to a hopeful future? Or after everything, will Tyler have to find it in himself? 

Pretending to Be Erica by Michelle Painchaud
Release date: July 21st 2015
Seventeen-year-old Violet's entire life has revolved around one thing: becoming Erica Silverman, an heiress kidnapped at age five and never seen again. Violet's father, the best con man in Las Vegas, has a plan, chilling in its very specific precision. Violet shares a blood type with Erica; soon, thanks to surgery and blackmail, she has the same face, body, and DNA. She knows every detail of the Silvermans' lives, as well as the PTSD she will have to fake around them. And then, when the time is right, she "reappears"—Erica Silverman, brought home by some kind of miracle. But she is also Violet, and she has a job: Stay long enough to steal the Silverman Painting, an Old Master legendary in the Vegas crime world.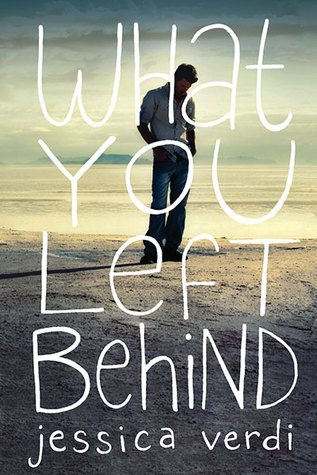 What You Left Behind by Jessica Verdi
Release date: August 4th 2015
It's all Ryden's fault. If he hadn't gotten Meg pregnant, she would have never stopped her chemo treatments and would still be alive. Instead, he's failing fatherhood one dirty diaper at a time. And it's not like he's had time to grieve while struggling to care for their infant daughter, start his senior year, and earn the soccer scholarship he needs to go to college.
The one person who makes Ryden feel like his old self is Joni. She's fun and energetic—and doesn't know he has a baby. But the more time they spend together, the harder it becomes to keep his two worlds separate. Finding one of Meg's journals only stirs up old emotions, and Ryden's convinced Meg left other notebooks for him to find, some message to help his new life make sense. But how is he going to have a future if he can't let go of the past? 

Damage Done by Amanda Panitch
Release date: July 21st 2015
22 minutes separate Julia Vann's before and after.
Before: Julia had a twin brother, a boyfriend, and a best friend.
After: She has a new identity, a new hometown, and memories of those twenty-two minutes that refuse to come into focus. At least, that's what she tells the police.
Now that she's Lucy Black, she's able to begin again. She's even getting used to the empty bedroom where her brother should be. And her fresh start has attracted the attention of one of the hottest guys in school, a boy who will do anything to protect her. But when someone much more dangerous also takes notice, Lucy's forced to confront the dark secrets she thought were safely left behind.
One thing is clear: The damage done can never be erased. It's only just beginning. . . .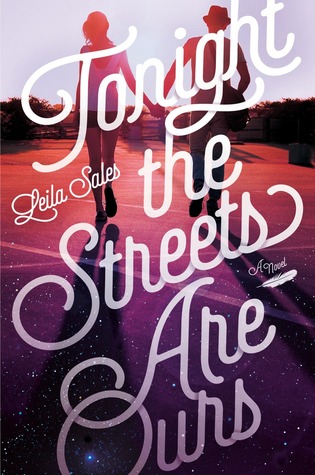 Tonight the Street Are Ours by Leila Sales
Release date: September 15th 2015
Seventeen-year-old Arden Huntley is recklessly loyal. Taking care of her loved ones is what gives Arden purpose in her life and makes her feel like she matters. But she's tired of being loyal to people who don't appreciate her—including her needy best friend and her absent mom.
Arden finds comfort in a blog she stumbles upon called "Tonight the Streets Are Ours," the musings of a young New York City writer named Peter. When Peter is dumped by the girlfriend he blogs about, Arden decides to take a road trip to see him.
During one crazy night out in NYC filled with parties, dancing, and music—the type of night when anything can happen, and nearly everything does—Arden discovers that Peter isn't exactly who she thought he was. And maybe she isn't exactly who she thought she was, either.
What releases are you anticipating this week?