Bookish Anticipation is a feature I do every once in a while to spotlight future releases I'm excited for. It was inspired by Breaking the Spine's Waiting on Wednesday. You can check out more of my Bookish Anticipation posts
here
.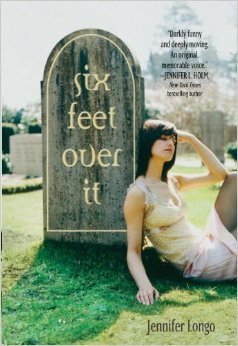 Six Feet Over It by Jennifer Longo
Release date: August 28th 2014
Leigh sells graves for her family-owned cemetery because her father is too lazy to look farther than the dinner table when searching for employees. Working the literal graveyard shift, she meets two kinds of customers:
Pre-Need: They know what's up. They bought their graves a long time ago, before they needed them.
At Need: They are in shock, mourning a loved one's unexpected death. Leigh avoids sponging their agony by focusing on things like guessing the headstone choice (mostly granite).
Sarcastic and smart, Leigh should be able to stand up to her family and quit. But her world's been turned upside down by the sudden loss of her best friend and the appearance of Dario, the slightly-too-old-for-her grave digger. Surrounded by death, can Leigh move on, if moving on means it's time to get a life?
Kiss of Broken Glass by Madeleine Kuderick
Release date: September 9th 2014
In the next seventy-two hours, Kenna may lose everything—her friends, her freedom, and maybe even herself. One kiss of the blade was all it took to get her sent to the psych ward for seventy-two hours. There she will face her addiction to cutting, though the outcome is far from certain.

When fifteen-year-old Kenna is found cutting herself in the school bathroom, she is sent to a facility for mandatory psychiatric watch. There, Kenna meets other kids like her—her roommate, Donya, who's there for her fifth time; the birdlike Skylar; and Jag, a boy cute enough to make her forget her problems . . . for a moment.
A Blind Spot for Boys by Justina Chen
Release date: August 12th 2014
Shana has always had a blind spot for boys. Can she trust the one who's right in front of her?
Sixteen-year-old Shana Wilde is officially on a Boy Moratorium. After a devastating breakup, she decides it's time to end the plague of Mr. Wrong, Wrong, and More Wrong.
Enter Quattro, the undeniably cute lacrosse player who slams into Shana one morning in Seattle. Sparks don't just fly; they ignite. And so does Shana's interest. Right as she's about to rethink her ban on boys, she receives crushing news: Her dad is going blind. Quattro is quickly forgotten, and Shana and her parents vow to make the most of the time her father has left to see. So they travel to Machu Picchu, and as they begin their trek, they run into none other than Quattro himself. But even as the trip unites them, Quattro pulls away mysteriously...
Random by Tom Leveen
Release date: August 12th 2014
Late at night Tori receives a random phone call. It's a wrong number. But the caller seems to want to talk, so she stays on the line.
He asks for a single thing—one reason not to kill himself.
The request plunges her into confusion. Because if this random caller actually does what he plans, he'll be the second person connected to Tori to take his own life. And the first just might land her in jail. After her Facebook page became Exhibit A in a tragic national news story about cyberbullying, Tori can't help but suspect the caller is a fraud. But what if he's not? Her words alone may hold the power of life or death.
With the clock ticking, Tori has little time to save a stranger—and maybe redeem herself—leading to a startling conclusion that changes everything…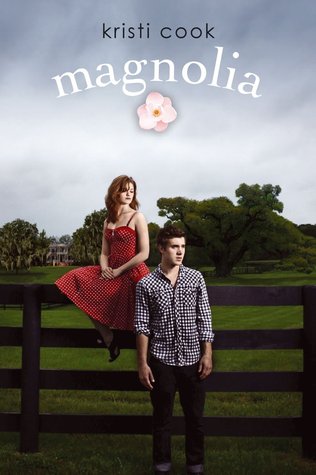 Magnolia by Kristi Cook
Release date: August 5th 2014
In Magnolia Branch, Mississippi, the Cafferty and Marsden families are southern royalty. Neighbors since the Civil War, the families have shared vacations, holidays, backyard barbecues, and the overwhelming desire to unite their two clans by marriage. So when a baby boy and girl were born to the families at the same time, the perfect opportunity seemed to have finally arrived.
Jemma Cafferty and Ryder Marsden have no intention of giving in to their parents' wishes. They're only seventeen, for goodness' sake, not to mention that one little problem: They hate each other! Jemma can't stand Ryder's nauseating golden-boy persona, and Ryder would like nothing better than to pretend stubborn Jemma doesn't exist.
But when a violent storm ravages Magnolia Branch, it unearths Jemma's and Ryder's true feelings for each other as the two discover that the line between love and hate may be thin enough to risk crossing over.
Blind by Rachel DeWoskin
Release date: August 7th 2014
Imagine this: You are fourteen, watching the fireworks at a 4th of July party, when a rocket backfires into the crowd and strikes your eyes, leaving you blind. In that instant, your life is changed forever. How do you face a future in which all your expectations must be different? You will never see the face of your newborn sister, never learn to drive. Will you ever have a job or fall in love? This is Emma's story. The drama is in her manysmall victories as she returns to high school in her home town and struggles to define herself and make sense of her life, determined not to be dismissed as a PBK – Poor Blind Kid. This heartfelt and heart wrenching story takes you on Emma's journey and leaves you with a new understanding of the challenges to be faced when life deals a devastating blow.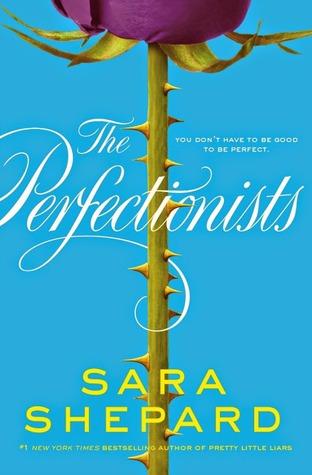 The Perfectionists by Sara Shepard
Release date: October 7th 2014
In Beacon Heights, Washington, five girls—Ava, Caitlin, Mackenzie, Julie, and Parker—know that you don't have to be good to be perfect. At first the girls think they have nothing in common, until they realize that they all hate Nolan Hotchkiss, who's done terrible things to each of them. They come up with the perfect way to kill him—a hypothetical murder, of course. It's just a joke...until Nolan turns up dead, in exactly the way they planned. Only, they didn't do it. And unless they find the real killer, their perfect lives will come crashing down around them.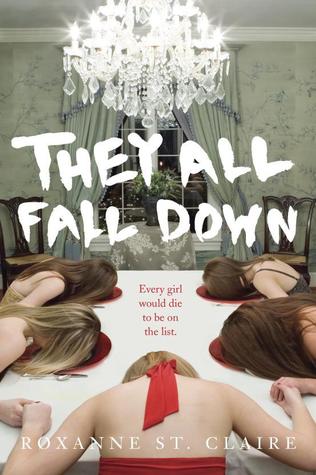 They All Fall Down by Roxanne St. Claire
Release date: October 7th 2014
Every year, the lives of ten girls at Vienna High are transformed.
All because of the list.
Kenzie Summerall can't imagine how she's been voted onto a list of the hottest girls in school, but when she lands at number five, her average life becomes dazzling. Doors open to the best parties, new friends surround her, the cutest jock in school is after her.
This is the power of the list. If you're on it, your life changes.
If you're on it this year? Your life ends.
What releases are you anticipating this Wednesday?